Blog and SEO services
Increase your chances of higher SERP rankings
Schedule a FREE 30 minute consultation with one of our SEO specialists.
schedule a call
Why invest in SEO?
Brand visibility
Being seen as a trusted resource by Google and other search engines works in your brand's favor.
Increased quality traffic
Organic search is a crucial part of most businesses' website performance and a factor component of the buyer funnel.
Builds trust & credibility
67% of people prefer to click on organic results, than ads.
Healthy ROI
Companies generate more money from organic search than any other traffic source.
Better brand expereience
SEO helps your website rank better and is promoted for searches connected to products or services you're selling.
Cost-efficiency
Due to its inbound nature, SEO helps businesses save more money compared to outbound strategies.
Long term benefits
Your business will continue to see many benefits of SEO even years after the initial investment.
Content here to stay
Content is the biggest marketing trend at the moment, and it's not going anywhere.
Before we started working with B22, our website wasn't a channel for growth. Now, we're used to a continuous rise in leads and visits each month.
Our process
1. Call
2. Strategy
3. Content
4. Publishing
5. Results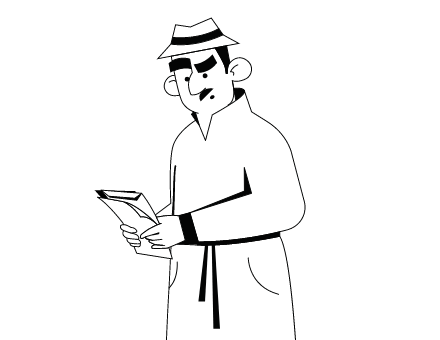 40% of business revenue comes from organic traffic
What makes our services different?
01.
Experience
For many years, we grew and learned with every algorithm and core update.
02.
Dedication
We know SEO takes time, so we patiently monitor and additionally optimizes, waiting for results to kick in.
03.
Proven track record
Years of continuous organic growth, evergreen content and happy clients.
04.
Flawless workflow
Enjoy a seamless workflow - from initial call to publishing we make sure everything goes smoothly.
05.
Guaranteed results
Guaranteed impressions growth, organic traffic growth, and position improvements.
06.
Passion for our work
We love what we do and you can see that passion in the way we approach business.
Our results speak for themselves
32.7%
avg monthly organic growth
Get your FREE audit
Let's investigate! We'll conduct a mini report of your website without any obligations. Follow-up on a FREE consultation call available at your convenience.
Blog pricing plans
Discover the optimal fit for your business, depending on project scope and budget.
Choose the plan that fits you the best from our most in demand service packages.
3 months

4 blogs

full

for 3 months

for 10 keywords

4 months

8 blogs

full

for 4 months

for 20 keywords

6 months

20 blogs

full

for 6 months

for 50+ keywords
Need more volume?
* FAQ Schemas are made for suitable blogs only.
** Google Analytics & Google Search Console – one-time setup if the website is not already connected.
Additional SEO services
Website Audit
Get rid of issues on your site
An SEO audit is the fastest and the most efficient way to discover why your website isn't ranking as high as it should.
Our tech SEO services cover a wide range of activities, focusing on eliminating the most common errors and issues on your website that negatively affect the way it ranks on search engines. After an audit, our team is ready to optimize.
Basic

Free

Analysis of current issues on your website

Full

Current website diagnosis with an explanation of what's been audited and all issues found

Audit & Fix

We conduct a full website audit and fix all issues found
Consulting
Have a conversation and get advice on your SEO efforts
If you're interested in having your website optimized for search engines or simply want to know how you stand and avoid mistakes in future – a completely free, no obligation 30-minute consultation with one of our specialists can come in handy.
30min consultation

Free

Jump on a call with one of our SEO specialists

book the call

Consulting

SEO guidance for your tech team
FAQ
Browse our offer and pick the one you prefer the most. Once you've chosen, send us an email and we will get back to you as soon as possible.
Only if you really like publishing blogs. Publishing is included in the price and we'll do it for you. In case your website is custom built and we cannot manage it, we will ask for instructions and still do the publishing. This means that you can create an account for us to work on content management.
That's okay. Constructive criticism is highly appreciated. If you happen not to like a blog, we can work on implementing your feedback or write a completely new one.
You can change your plan if you choose to. Notify us and from the beginning of the next month, a new plan will be in motion.
SEO is a long-term digital marketing activity and we want to build long-lasting collaborations. Service packages are renewed automatically unless you decide to switch or cancel your package.
Our organic visits skyrocketed after 3 months of developing our blog, increased sales came right after that!